Preparing Students to Wear Masks
The New Jersey Department of Education has directed that everyone in schools must wear face masks when attending school. Wearing a mask is not optional in Closter Public Schools – it is a requirement for attending school in-person!
In preparation for students wearing masks for the four-hour school day in Phase I of our return to school, we are asking parents to help prepare students by doing the following:
1. Explain to your child why face masks are important. For example, you could tell your child "We wear a mask to keep ourselves and other people safe. When we wear a mask, the virus can't jump from person to person. Masks stop the virus from moving."
2. Closter Public Schools will provide all students with two cloth face masks and one face shield on the first day of school. But your child will need a mask for the first day of school. We recommend purchasing a few three-ply fabric masks for your child to wear. It is required that parents wash the cloth mask after each daily use. Students may wear any three-ply cloth mask that would be appropriate for a school setting. Face gaiters and bandanas are not permitted in place of a three-ply cloth mask.
3. Practice putting on and taking off the face masks. The CDC guidance is helpful.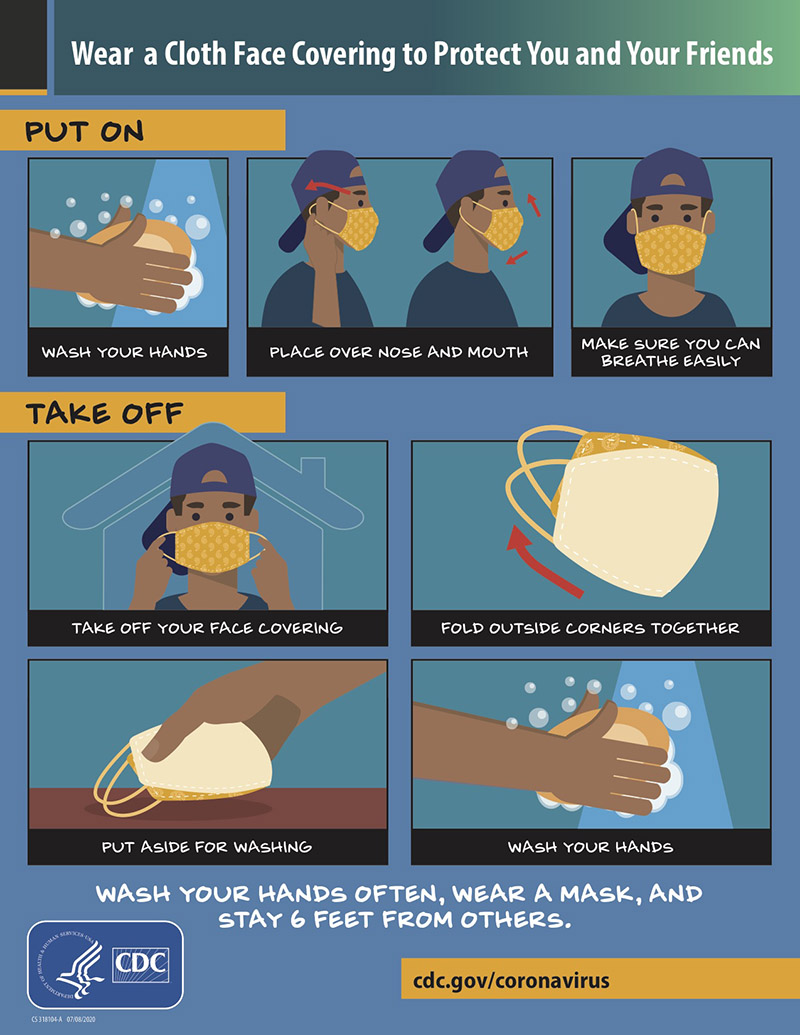 4. Practice wearing the mask at home for short periods of time at first. Then practice wearing it for 30 minutes, then wearing it for an hour, and then for a longer period of time. When attending school in-person, students will have some opportunities to go outside, weather permitting, and will be able remove their face masks. However, there could be times when students will have to wear their face masks for several hours at a time. They should practice wearing face masks for an extended time before school starts!